Oh, I beg you, can I follow? 🎶   Now you can, but don't have to. Let's see what's new.
Hi folks! Even the sizzling summer can't stop our groove. We've been busy mixing up some cool updates just for you!
Don't follow redirects
By default, all the monitors are "following redirects" since the beginning of UptimeRobot. That means we check the final destination of the URL request. With this option it works like this:
You create a monitor, say for http://example.com/.
The Monitor's request is being redirected from http://example.com/ to https://example.com/, with status code "301".
Monitor ends up on https://example.com/ with OK 200 status code.
With this method, the monitor only perceives the "OK 200" response. However, this might not always be what you're seeking.
That's why we've added this handy feature to HTTP and Keyword monitors, available for all plans including the free one! Some of you were looking for this small tweak too, so don't hesitate to add and vote for features you would like to see implemented!

Head over to the Advanced settings in the New/Edit monitor screen, to turn off "Follow redirections" by simply un-checking the checkbox. This will lead to the following behavior:
You create a monitor, say for http://example.com/.
The Monitor's request is being redirected from http://example.com/ to https://example.com/, with status code "301".
Monitor request ends up with status code 301 and is not being redirected.
Detect redirects with "Don't follow" option
With "don't follow redirects" enabled, you can easily catch any redirect being made. To do thus,  make sure you have "Follow redirections" unchecked. Then go to the "Custom HTTP statuses" option and select "301" as a "Down" status code (or any other 3xx redirect status code).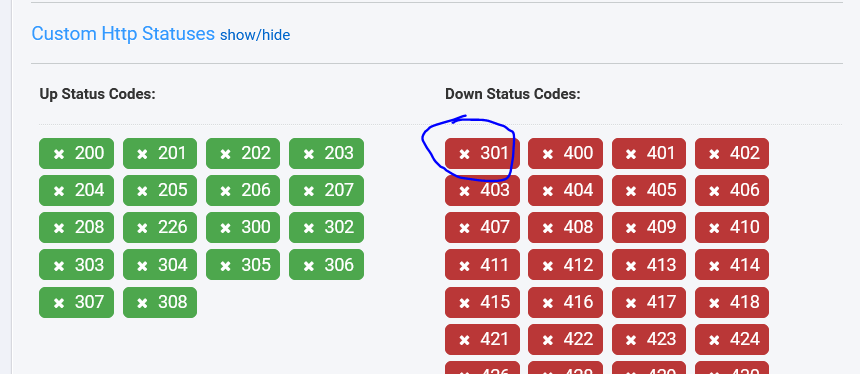 With this setting enabled, once we detect a redirect, we will open an incident and notify you.
Secondary e-mail address for transactional emails
This feature was primarily requested by users looking to send copies of invoices to their accounting departments.
Now, it's a breeze to add any email address that requires a invoice copy. Just make your way to 'My settings'. With the setting enabled, don't forget to verify your new secondary email address.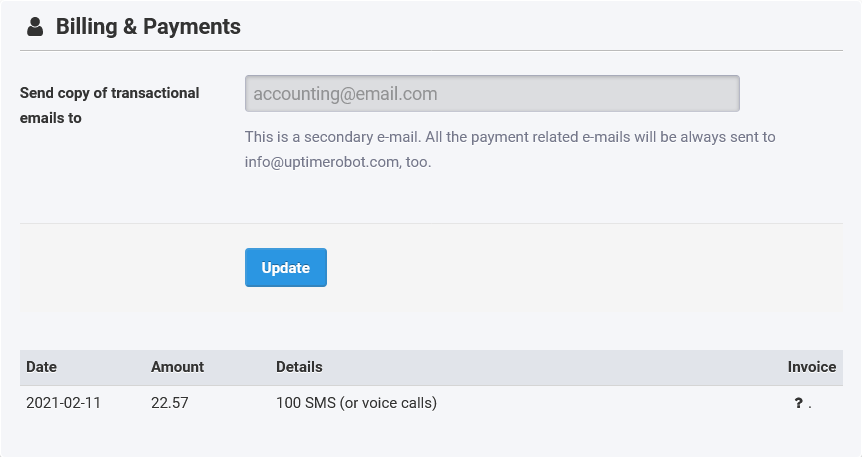 Secondary email addresses will receive notifications under the following circumstances:
Notification of New Invoice (successful payment)
Notification of Payment failed
Notification of Imminent Account downgrade (bcs. of failed payment)
Notification of Account downgraded
Notification of Scheduled plan change e-mails (downgrade related)
Along with this change, we also updated the design of the accompanying invoice e-mail.
New web app in progress
In addition to these handy new features, we're working on a new web application with an improved UX and a modern UI!
Some of you will have the opportunity to test this feature in the coming weeks. So stay tuned for updates!
Sunseting Twitter integration
You might have noticed recent changes to the Twitter API. As a result of these changes, we've found ourselves compelled to bid farewell to our Twitter integration (RIP).
Few small updates
We recently improved the appearance of Slack alerts, along with the stability of Heartbeat monitoring.

---
We hope you enjoy these updates. Feel free to share your feedback in the comment section, or in our Discord channel!