Many Uptime Robot users were asking for an integration with the "push notifications service" Pushover and here it is.
Pushover is a paid app which has support for notifications through Android, iOS, Chrome, Firefox, Safari & Mac OS X Desktop. It has very nice features like defining "quiet hours, delivery groups" and more.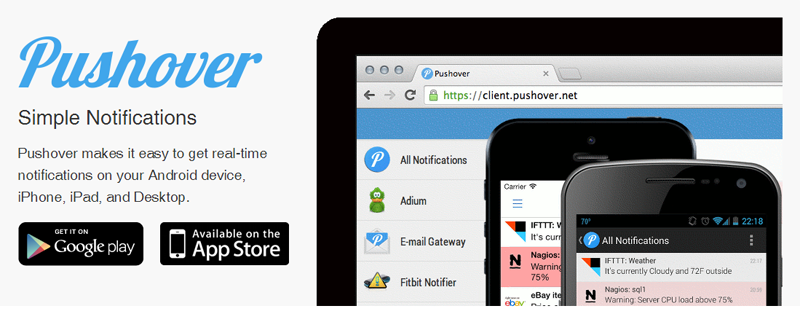 The addition is very simple just like any other alert contact:
go to My Settings page
click the "Add Alert Contact>Pushover button"
enter the Pushover User Key (that can be found in Pushover's website or apps once logged in)
attach this new alert contact to the monitors of your choice through the "Edit Monitor" dialogs.
That's all.
P.S. Pushover's supported clients and their download links can be found here.