A status page is a very easy-to-setup, nice and automated way to share the status of the websites/servers with visitors, users and teammates.
And, the ability to share additional info with users like current issues or an upcoming maintenance can only make it better.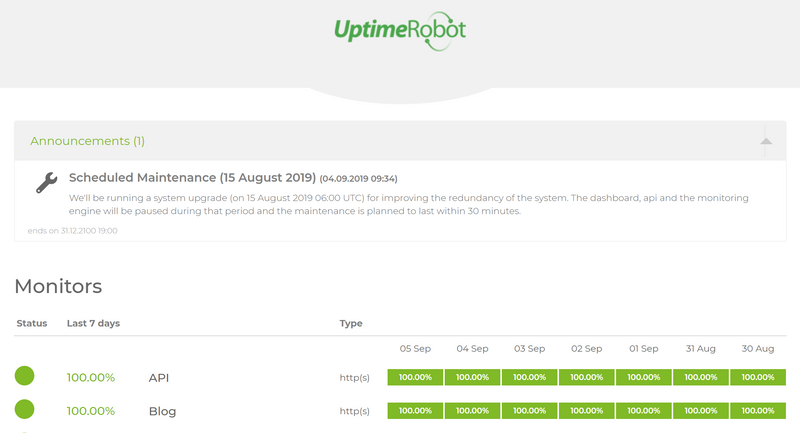 We have just added this feature (in the Pro Plan) where it is now possible to add announcements to the status pages and the feature can be viewed in action at Uptime Robot's status page.
How to use it?
The feature can be reached from My Settings>Public Status Pages>Any status page>Announcement icon.

There are currently 3 announcement types:
which covers almost all use-cases and we are open to suggestions for additional ones.
An announcement can be set to be published and auto-resolved/archived at a future date.
And, hoping that it'll help for a better communication with users and teammates.