We've been busy this summer and introduced two new features last month – longer intervals and a grace period for recurring jobs monitoring (Heartbeat monitors). There is some good news this month too, so let's get right into it! 
Configurable Timeout
Are you monitoring your website's response time? As an important part of advanced monitoring, this feature lets you set up a custom timeout in which we're supposed to receive a response. 
We'll let you know if there's no response in 1 – 60 seconds, according to your settings, so you can improve the very important speed of your website.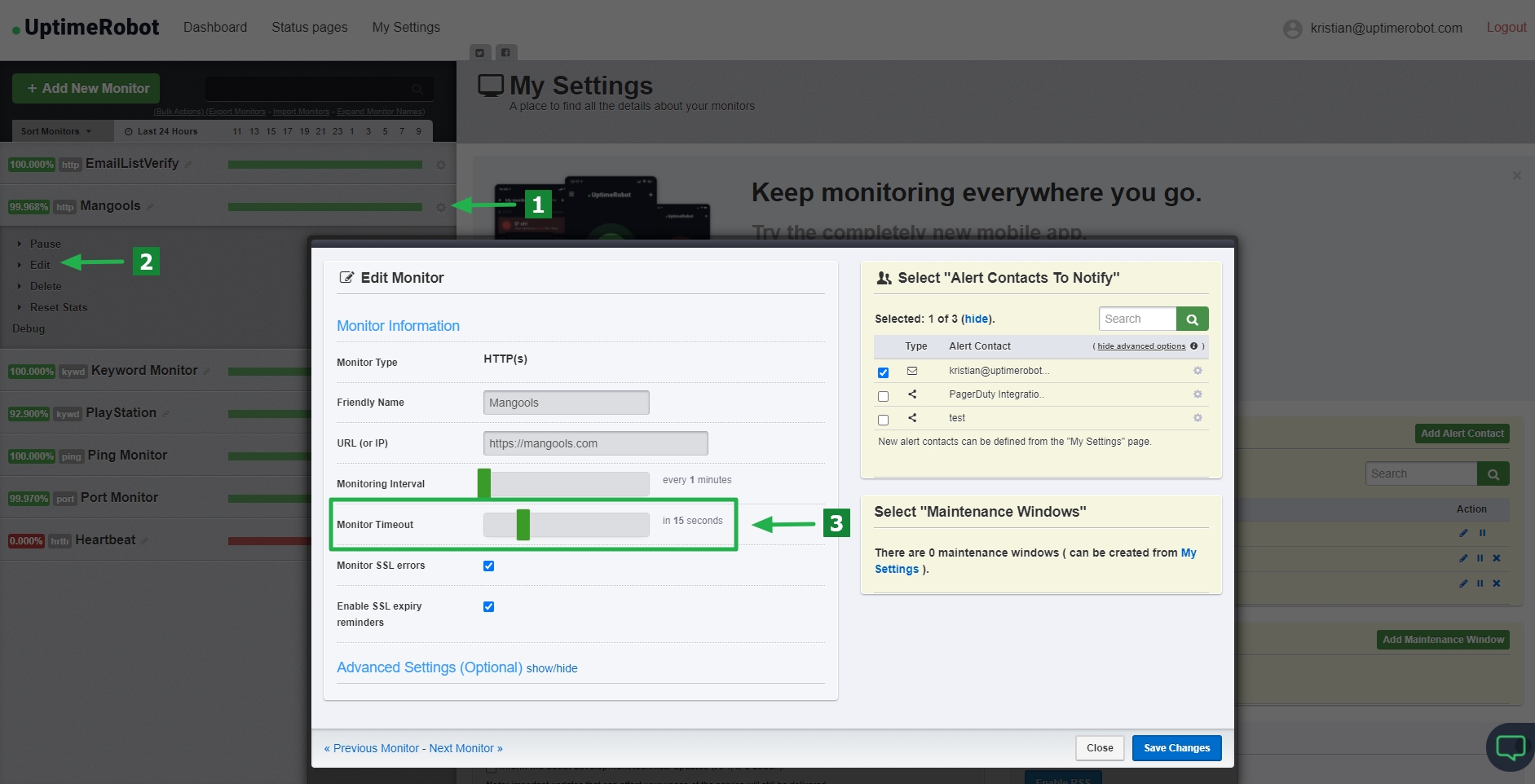 Support improvements and team growth
Great support is one of the most important pillars of our service that we want to provide to all of our users. To follow up on it, we managed to do several things last month. 
We changed our support system to a more comprehensive one provided by User.com. We're very happy with all of the functionality, including the new chat widget and better ticket management.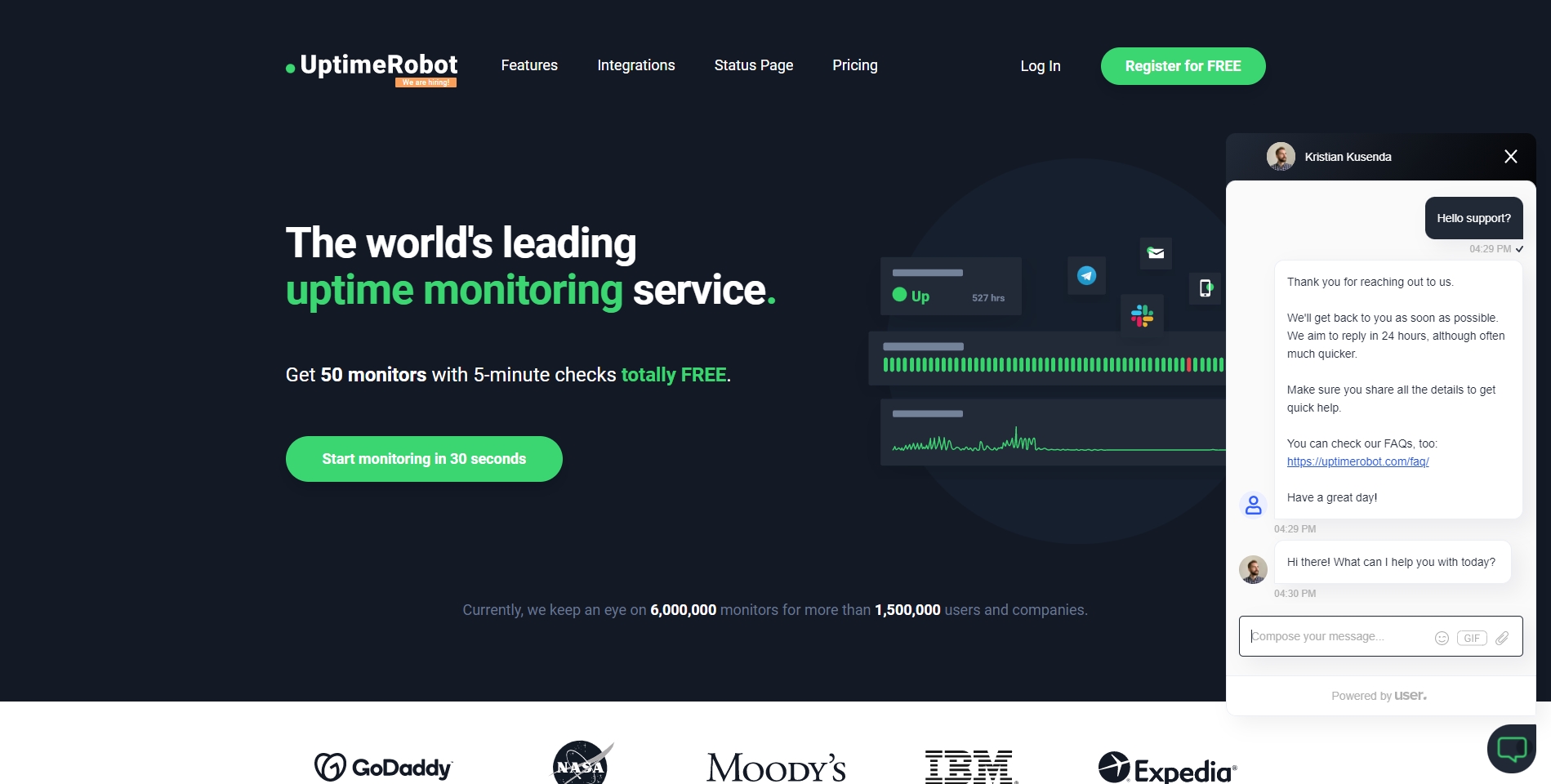 It also gives us the possibility to set up a knowledge base (will be ready soon), so you'll always have all the useful information on hand, right in the app. And there are many more useful features we will continue to explore and integrate into UptimeRobot if we see fit.
We also welcomed 4 new members to our growing support team to ensure better and faster support while covering more time zones. Say hi to Michal R., Michal S., Vanessa and Andre the next time you start a chat!
Plesk extension
Last but not least, we renewed our cooperation with Plesk, the leading WebOps hosting platform to run and grow websites and hosting businesses, and are offering an official UptimeRobot Plesk extension through their integrated extension store.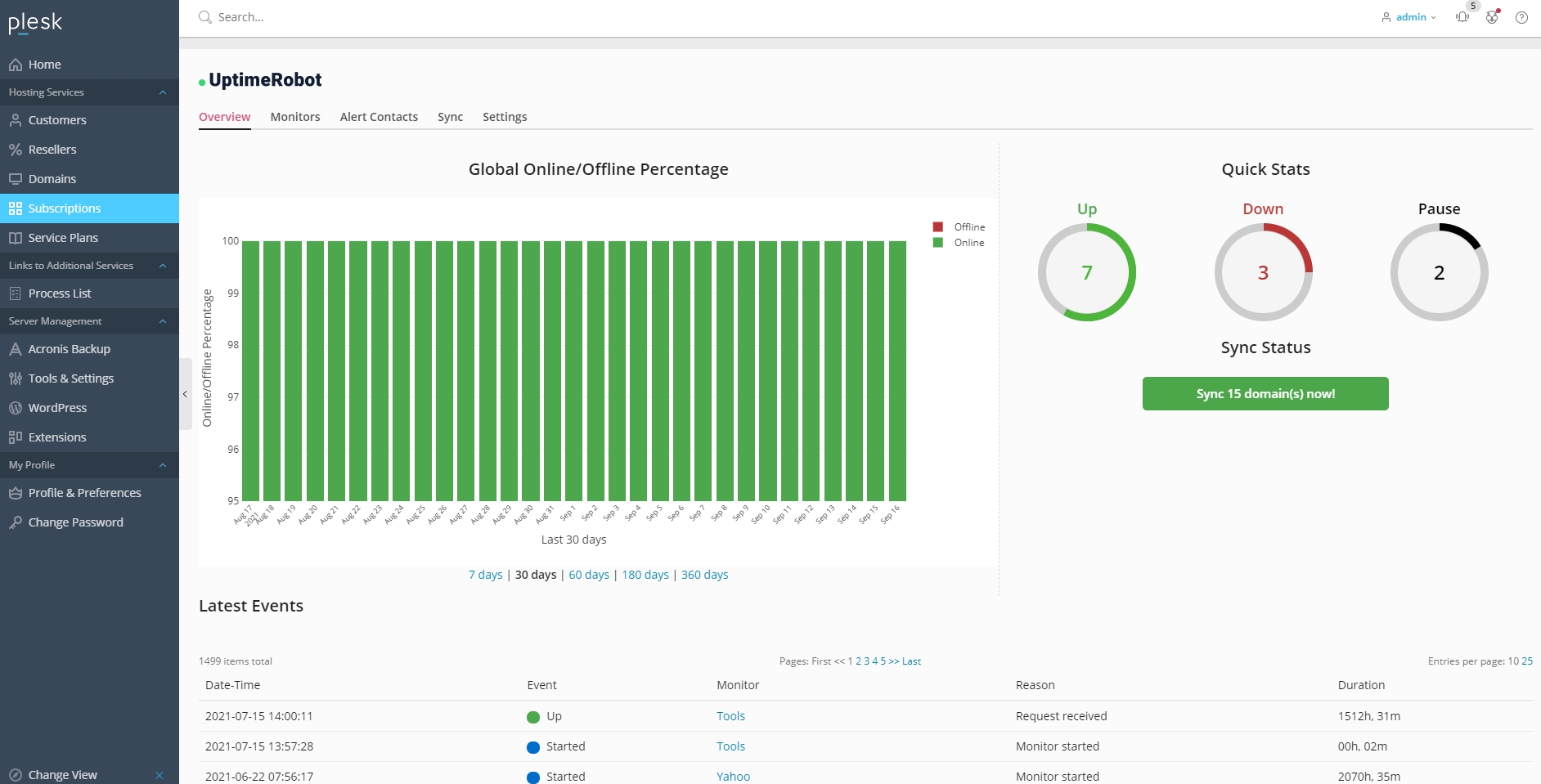 As always, don't forget to share your thoughts on these updates in the comments section below or at support@uptimerobot.com! We'd love to hear from you. 
Thank you for taking some time out of your busy day, enjoy the rest of it!