Great news! Uptime Robot now has an official mobile app.
Last updated on 16th February 2021: We introduced a completely new and redesigned UptimeRobot App for iOS and Android! 
The app allows performing the most critical actions (add/edit/delete monitors, view stats) and it supports push notifications.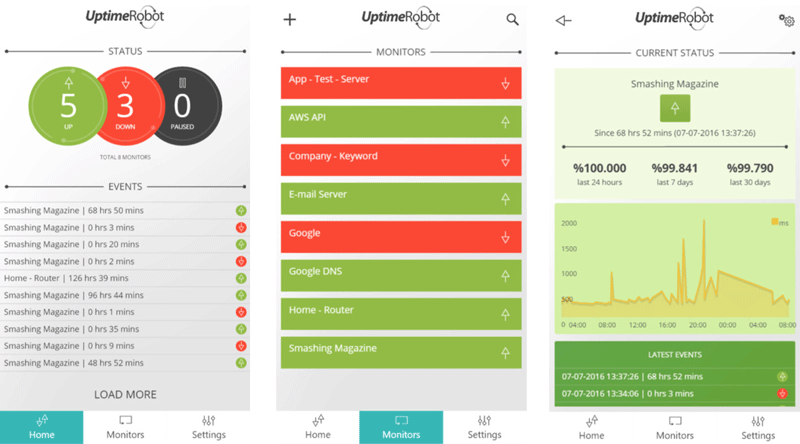 The app will be improved regularly and missing features/actions will be added in the next weeks (like "creating alert contacts").
How do push notifications work?
Once logged in to the app, it simply:
asks for a "friendly name" for the mobile device
and creates a "mobile alert contact" with that name.
And, the rest works just the same as other alert contacts so that you can get alerted via push notifications only for the monitors you prefer.
Get the app
The app can be downloaded from:
Hope that you like it and it helps for better uptime.