Last month was filled with news and we're happy to report that we were able to finish the other three little features! Let's take a look at them quickly so you can get back to enjoying the summer 🙂
SSL info in Dashboard
You can now see the SSL certificate details under each monitor in your dashboard right above the uptime bar. If it's getting close to the expiration date, there will be an "SSL badge" next to the monitor name in the list on the left side.
Besides the expiration date, you can see the certificate issuer and the type. We will also include this SSL info in our mobile app later this year.
NOTE: Please make sure your URL has the "HTTPS" prefix in order to enable SSL features.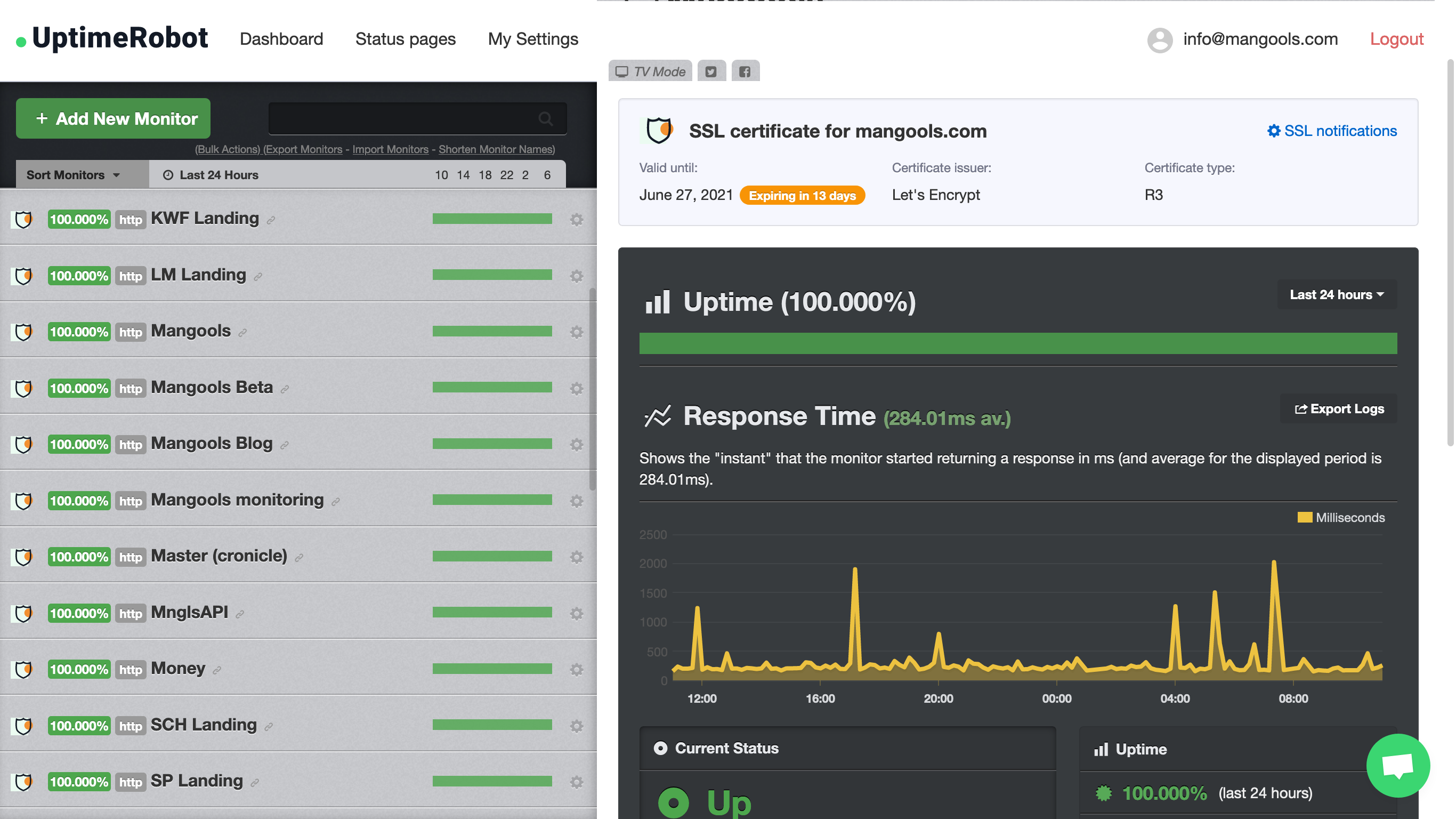 Test notification setup
You can now test your notification setup for each specific monitor. This feature (which is in BETA so let us know if something doesn't work properly) was requested by many and we believe it's another step towards a more user-friendly experience and prevention of missed outages.
You're able to double-check if the alert contacts are attached to the monitor, so you can make sure everything is working and test how both UP and DOWN notifications will behave.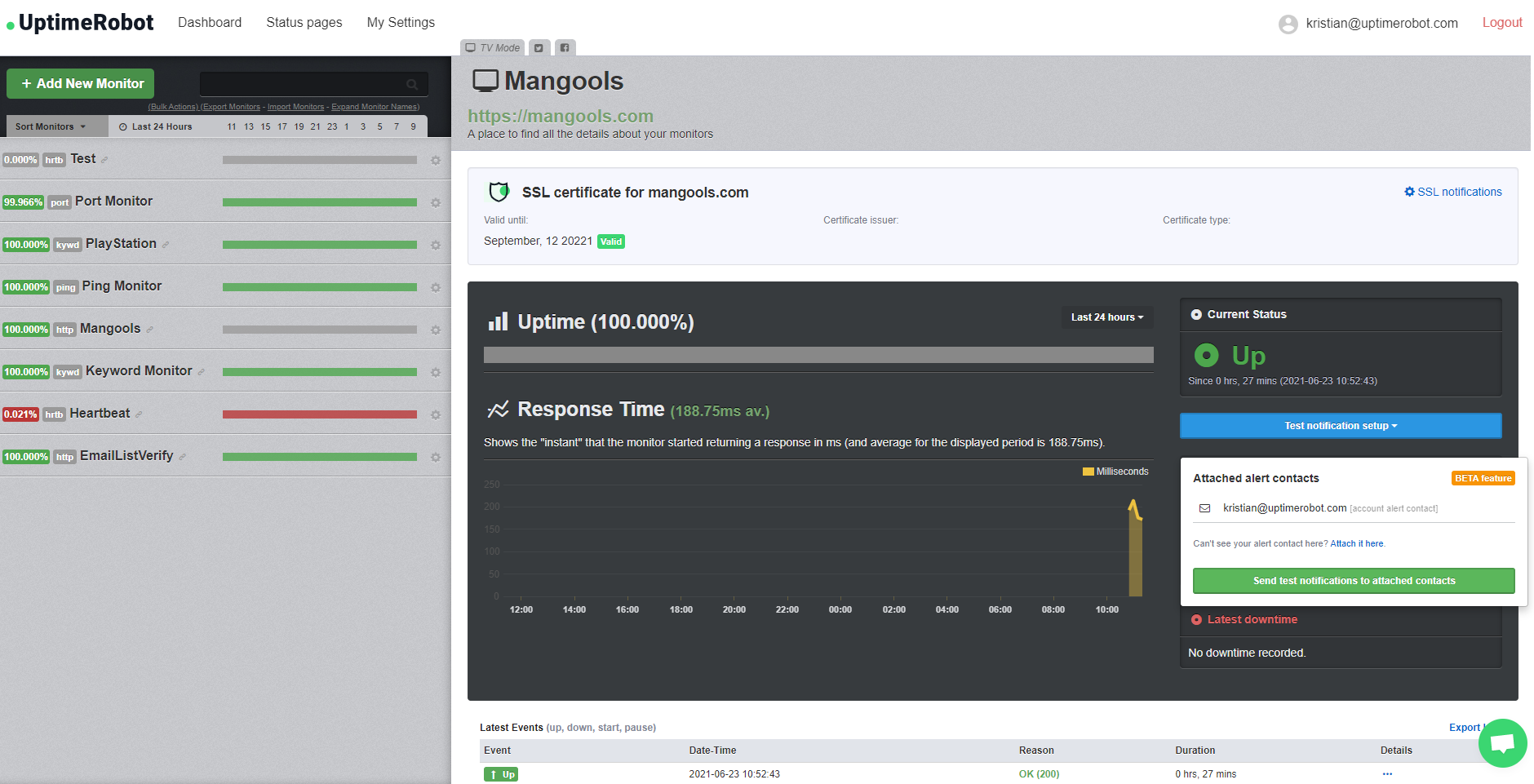 Customizable meta robots settings for Status pages
You can now decide whether your Status page will or will not be indexed and included in search engine results. Choose between "index" and "noindex" tags. Choosing the "noindex" tag will ask web crawlers not to index your Status page (this was the case until now).
This setting is available in Home > Status pages > Global settings > Robots meta tag.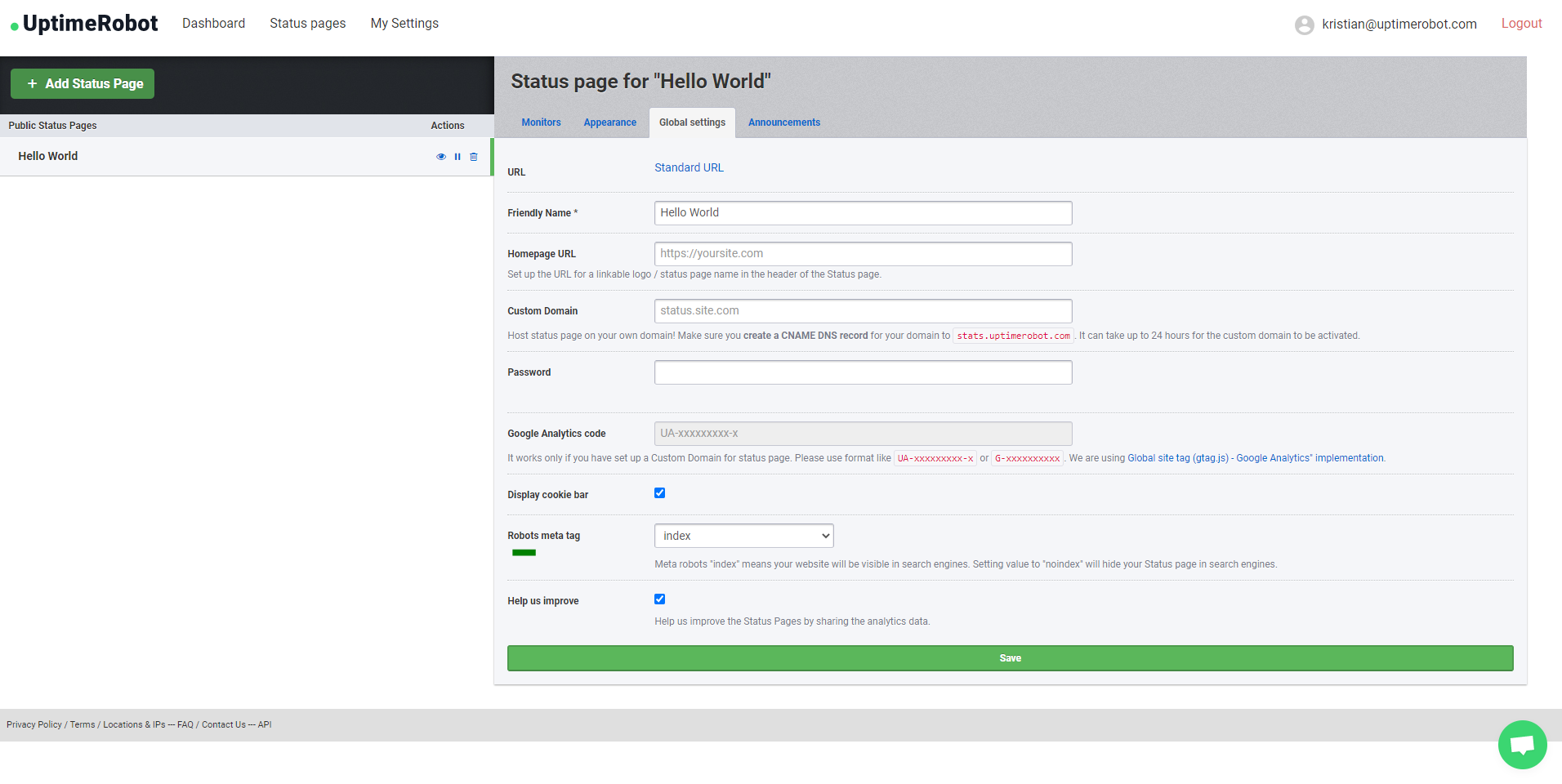 We hope you'll enjoy the new features. Share your feedback or suggestions with us in the comments section or let us know at support@uptimerobot.com. We'll be happy to hear what else you're missing. May the uptime be always green!